There's plenty happening on Oahu's North Shore this January.
Our Locations Neighborhood Experts rounded up this month's best bets.
Please verify all events before you go, as COVID-19 protocols are subject to change.
Haleiwa Farmers Market
Visit the Haleiwa Farmers Market at Waimea Valley every Thursday to enjoy local organic produce, meats, farm-to-table ingredients, fresh bagels, sandwiches, sourdough pizza, smoothies, dim sum, natural dog treats, aloha shirts, natural bath & body products, photography, glass art, jewelry and more, all locally-sourced and produced. Learn more.
2 - 6 p.m. | Thur., Jan. 6, 13, 20 & 27
Pikake Pavilion and main lawn, Waimea Valley, 59-864 Kamehameha Hwy, Haleiwa, HI 96712
Hui Hanai 'Āina
Make a New Year's resolution to volunteer this year! Join the Hui Hanai 'Aina to assist with invasive species removal in Waimea Valley or forest restoration on Kalāhe'e ridge. More information.
9 a.m. - 3 p.m. | Sun., Jan. 9 - Invasive Species Removal
9 a.m. - 3 p.m. | Sun., Jan. 9 - Invasive Species Removal
9 a.m. - 3 p.m. | Thur., Jan. 20 - Forest Restoration (RSVP no later than Thur., Jan. 13)
9 a.m. - 3 p.m. | Sat., Jan. 22 - Forest Restoration (RSVP no later than Saturday, January 15
59-864 Kamehameha Hwy., Haleiwa HI 96712
Malama Hawaii Makers Market
With a mission to mālama (take care of) Hawaii's small, local businesses by creating a place to showcase their work, meet their customers and network with other local makers in a supportive and creative environment, Mālama Hawaii Makers Market is a pop-up marketplace featuring local artists, makers, designers, collectors, food vendors and more. Learn more.
10 a.m. - 3 p.m. | Sat., Jan. 15
Waialua Community Association, 66-434 Kamehameha Hwy Haleiwa, HI 96712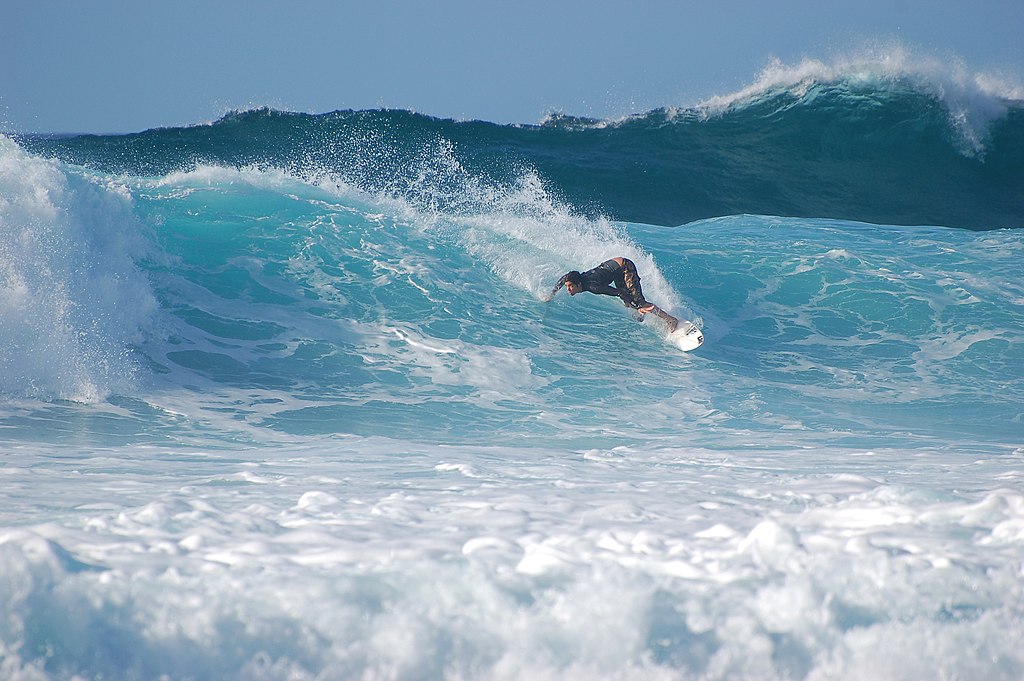 Surf Events & Contests
January on Oahu's North Shore means big waves and plenty of pro surfing. See full list of contests here.
Tue., Jan. 4 - Sat., Jan. 15
Da Hui Backdoor Shootout, Banzai Pipeline
Sun., Jan. 9 - Mon., Jan. 10, Sun., Jan. 16
Hawaii Surf Association Surf Series, Turtle Bay
Tue., Jan. 18 - Fri., Jan. 28
North Shore Surf Shop Pro Junior, Sunset Beach
Wed., Jan. 26 - Mon., Feb. 7
Volcom Pipeline Pro, Banzai Pipeline
Browse North Shore, Oahu, homes for sale
While you're visiting the North Shore, why not check out North Shore homes for sale!
Registration Complete
Congratulations, you have access to Hawaii's most comprehensive Real Estate Search! Please help us to better serve you by answering these optional questions.
---
Reset Password
This email is already registered. Click the button below and we'll send you a link to reset your password.
Account Already Exists
You have already registered using your FB account.
Reset Password
Check your inbox for an email from brokersmls@locationshawaii.com. It contains a link to reset your password.
LOGIN ERROR
The agent who gave you access to this website is no longer with Locations LLC.
Due to local MLS regulations, you will need to re-register if you would like to continue your access.
We will pre-fill the registration form with information in our files. Once you click Register you can either select a new agent or one will be assigned for you.
Sorry for the inconvenience, Locations LLC.
REGISTRATION/LOGIN
Please contact your agent for access to LocationsHawaii.com.
Schedule a Virtual Tour
Request an appointment to view this property by completing the information below. Please note your appointment is not confirmed until an agent calls you.
Disclaimer: The properties we may show you may be Locations LLC listings or listings of other brokerage firms. Professional protocol requires agent to set up an appointment with the listings agent to show a property. Locations, LLC may only show properties marked "Active" and "ACS".
Listings in
Bedroom(s), Bathroom(s)
-
Save This Listing
Keep your eye on this property! Save this listing and receive e-mail updates if the status of the property changes.
Save
Send to a Friend
Share this property by completing the the form below. Your friend will receive an e-mail from you with a link to view the details of this property.
---
How can we help?
Send a message and we'll respond shortly.
We will not rent, share, or sell your information. Privacy Policy.

Thank you! We have received your inquiry and will be contacting you shortly.