Moving to or around Oahu with pets is not an easy task. Even though more than 60% of Oahu residents own pets, many apartments don't allow them.  Locations teamed up with the Hawaiian Humane Society to provide Oahu pet owners a go-to resource for pet friendly apartments.
We utilized our real estate expertise to map out every current pet-friendly apartment/condo complex on Oahu (above).  The Hawaiian Humane Society's Policy Advocate, Mary Steiner, provided some valuable tips and advice to Oahu pet owners.
Service Animals
If your pet is registered as a "service animal" under the 2010 Americans with Disabilities Act (ADA), you are allowed to live with your pet in any building.  "No Pets" rules do not apply.  Your landlord is also not allowed to charge you extra for having a pet or charge excess for wear and tear due to your pet.  Basically, if your pet is a service animal, none of these restrictions or rules apply to you.  
For all of the information regarding service animals, please read this handout from the Hawaii Disability Rights Center.  
Allowing Pets vs. Pet Friendly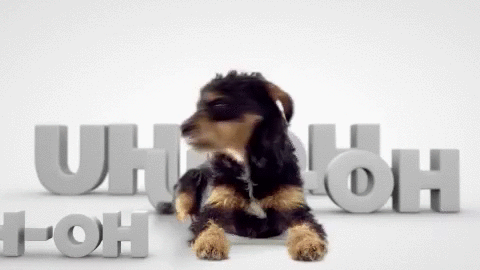 When browsing listings in the apartments above, remember that buildings that allow pets are not the same as pet friendly buildings. The latter will allow any type of pet and have building rules and amenities to make pets comfortable. The former will allow pets inside but can have building rules that contradict the term "pet friendly" including:
Breed, Size and Number of Pets Allowed Restrictions
Some apartments won't allow pets over 10 lbs.
Many apartments will not allow Pit Bulls or other breeds that have been deemed "dangerous" 
Some apartments only allow 1 pet per unit
Apartment Rules and Regulations
Some apartments have thinly veiled rules such as, "Dogs may not walk on lobby floors" to avoid owners/renters with larger breeds.
Some buildings only allow pets in the service elevator
The high demand and level of competition for apartments on Oahu means you will have to be extra diligent before you sign a long-term lease or become an owner.
Living with Pets on Oahu
As a renter be prepared to pay a deposit at some places. State law stipulates that building owners can charge up to one months rent as a pet deposit.
If you're moving to Hawaii, do your research and find a place BEFORE getting on the plane.  Make sure you have met the quarantine requirements for new pet arrivals.  
If you currently live in a building that has some of these pet rules, all is not lost. You can work with the building owner, or home owner association to institute a more pet friendly environment. "It takes patience but it can be accomplished" explains Mary Steiner, Policy Advocate for the Hawaiian Humane Society. "It helps when several building residents all want to change the rules.  It is always better to work within the system rather than break the rules and hope you won't get caught."
If you're looking for guidance and advice on how to make your apartment building more pet friendly, e-mail Mary Steiner at msteiner@hawaiianhumane.org.
New Developments Love Pets
Developers building new condos in Honolulu have gotten the message: People love their pets. If you've been eyeing some of the new condos in Kakaako, they are some of the most pet friendly buildings on Oahu. Most of these places have specific pet amenities (dog parks with fire hydrants, pet friendly rules) that make them ideal for animals.  
Not only are they pet friendly, many of them have affordable units that are being offered below market price for those who qualify.  If you're renting and looking to buy your first property, read more about Ke Kilohana, Keauhou Place, and Kapiolani Residence.  Not only will you be putting your rent check towards your investment (instead of your landlord's), your pets will be treated like family!