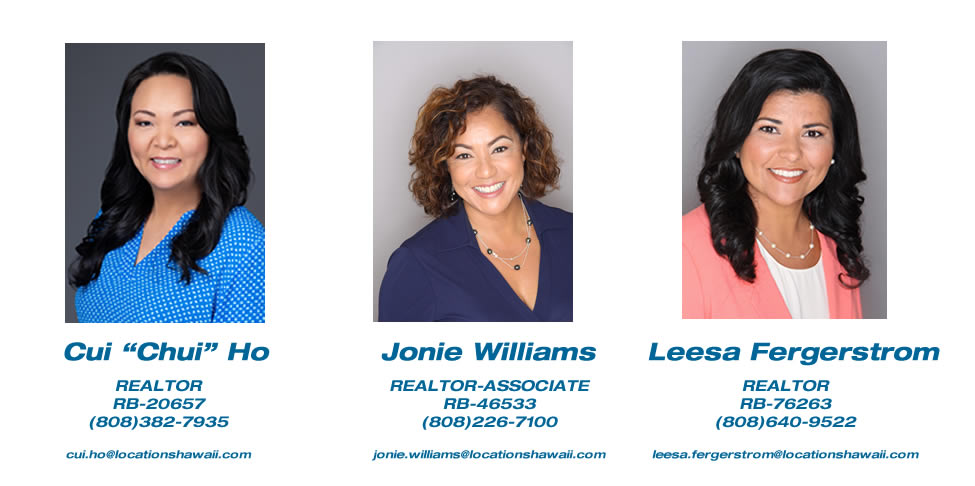 Affordable Resale Program Overview
The Hawaii Housing Finance and Development Corporation's (HHFDC) real estate Broker, Locations LLC, is accepting applications from "Qualified Residents" interested in purchasing a HHFDC owned unit. To purchase a unit, applicants must meet all HHFDC eligibility and household income (based on household size) requirements with units subject to HHFDC's Use, Sale and Transfer Restriction (10-year Buyback Program) and Shared Appreciation Equity (SAE) Program restrictions.
What properties are available? How much do they cost? 
Properties included in this offering may be located in the following government-sponsored developments. Purchase prices range from $250,000 for a Studio unit with one parking to $500,000 for a 3 bedrm 2.5 bath single family unit; and are subject to change without further notice.
Holomua Condominium
Kealakai at Kapolei Townhouse Condominium
Makali'i at Kapolei (I and II), Single Family
Nohona at Kapolei (I, II, and III) Townhouse Condominium
Plantation Town Apartments Condominium
Rycroft Terrace Condominium 
Do I qualify to buy these affordable resale units?  Who are they offered to? 
The designated units will be offered to "qualified residents" through a public drawing system (lottery).

A "qualified resident" is a person who:
(1) Is a citizen of the United States or a resident alien;
(2) Is at least eighteen years of age;
(3) Is domiciled in the State of Hawaii;
(4) Will physically reside in the unit to be purchased;
(5) Has a gross income sufficient to qualify for the loan to finance the purchase; and
(6) Is a person who either by the person's self, spouse or household member or together with spouse or household member, does not own a majority interest in fee simple or leasehold lands suitable for dwelling purposes or more than a majority interest in lands under any trust agreement or other fiduciary arrangement in which another person holds the legal title to the land; except when husband and wife are living apart under a decree of separation from bed and board issued by the family court pursuant to Hawaii Revised Statutes § 580-71.

Units offered under this announcement will be made available to any "qualified resident" without regard to race, sex, color, religion, marital status, familial status, national origin, person with a disability status, age, or human immunodeficiency virus infection.
To learn more about affordable housing, please watch our education video:
Download the HHFDC Affordable Resales Info Packet and Application
Find out more information about the HHFDC affordable housing resales program!  Information packet including eligibility, qualification requirements,  and application form will be sent upon completion of the below form.